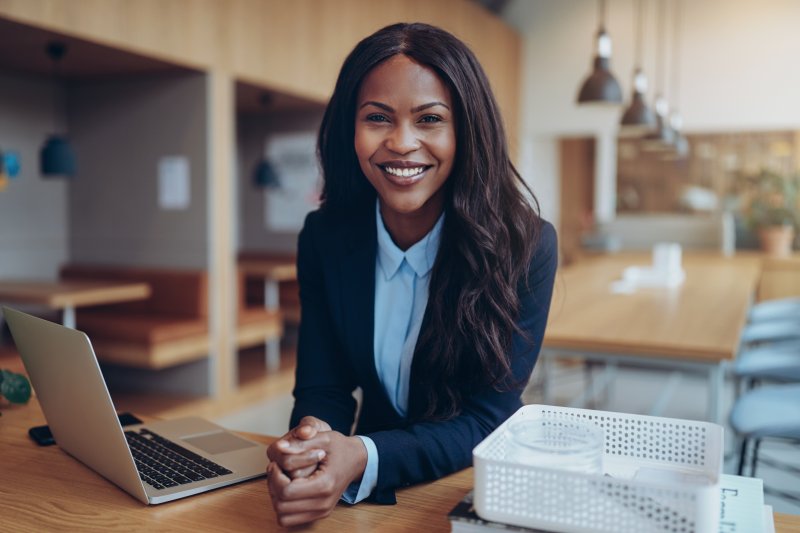 One of the great things about living in today's world is the fact that you don't need to settle for a smile that you aren't proud to show off. There are several different cosmetic dental options to help people feel more confident about their teeth. While cosmetic dentistry is popular among celebrities, they aren't the only ones who can benefit from it. There are all sorts of aesthetic imperfections that can be corrected. Continue reading to learn about what they are.
Discoloration
One of the most common concerns people have about the appearance of their smile is staining. No one wants to be showing off yellow, discolored teeth. It is natural for teeth to become discolored over time, but activities like smoking, drinking red wine, and sipping on coffee and tea can speed up this process. The good news is that there are many cosmetic treatments out there that can help. They include professional teeth whitening and porcelain veneers.
Misalignment
Many of us weren't born with that perfectly aligned smile that we have always wanted, but that doesn't mean that it isn't achievable. You don't even have to wear metal brackets and wires for who knows how long. Instead, there are options like Invisalign. The treatment process involves the use of a series of clear aligners that gradually move teeth to their new, rightful locations. If you only have very minor misalignment, you may be able to have this corrected with porcelain veneers.
Gaps Between the Teeth
If you have small gaps between your teeth that you find unsightly, you have a variety of cosmetic options to correct this. For gaps that are very small, your dentist can use a tooth-colored composite resin in order to close them. Porcelain veneers can also cover them up. For larger gaps between the teeth, Invisalign may be the answer.
Misshapen Teeth
Just like pretty much everything else in the world, your teeth were not all created equally. However, your dentist can make it appear as if they were. If your teeth aren't quite the same length or you have a few teeth that are misshapen, this can generally be corrected with porcelain veneers, dental bonding, or dental crowns.
Chipped or Broken Teeth
As strong as your teeth are, they aren't indestructible. Whether you bit down on something too hard or were injured while playing contact sports, cracks and chips can occur. If the damage is severe, you may require a crown, bridge, or implant, but for minor chips and breaks, dental bonding or porcelain veneers may be sufficient.
You may not be a celebrity, but you still care about the appearance of your smile. Cosmetic dentistry may be the answer. Talk to your dentist to come up with a plan that is right for you!
About the Author
Dr. Dhavalkumar Rana is an experienced dentist who has been working in the field for nearly a decade. He earned his Doctor of Dental Surgery from the prestigious New York University. Currently, he is a member of the American Dental Association, Texas Dental Association, and Dallas County Dental Association. To learn more about cosmetic dentistry or to schedule an appointment at his office in Mesquite, visit his website or call (469) 399-7288.