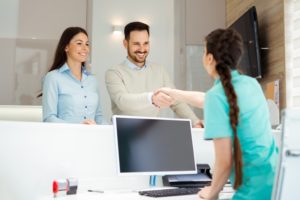 When you first signed up for dental insurance, your understood that it would make your dental care more affordable. However, you might not have known that at the end of every calendar year, your plan resets. Any benefits that you haven't used by the end of 2020 will not carry over into 2021. As a result, millions of Americans lose hundreds, if not thousands, of dental care dollars every year. To prevent this from happening to you, it's important that you maximize your dental insurance benefits while there are still a few months left in 2020.
Here One Day and Gone the Next
As soon as the clock strikes midnight on December 31, 2020, any unused dental benefits will go straight back to the insurance company. This means that in the new year, you'll have to meet your deductible again before you can unlock any insurance coverage.
If you want to prevent your insurance from taking even more of your hard-earned money (since you already pay your monthly premiums), here's how you can save money and get the care your smile needs before time runs out.
The Importance of Preventive Care
All dental insurance policies vary, but more often than not, preventive care is 100% covered. In most cases, you won't have to pay a cent for your routine checkups and cleanings. That fact alone should have you clamoring to call your dentist right now to schedule an appointment.
While preventive services are almost always fully covered, more extensive restorative procedures, like fillings or dental crowns, might only be 50%-80% covered. This is because it's more difficult to treat oral health problems than it is to avoid them in the first place. By seeing your dentist twice a year, you're not only getting your money's worth in terms of your premiums, but you'll be saving money on pricier treatments by addressing issues early.
Let Your Insurance Foot the Bill
You may have noticed that your plan has a deductible that you must pay before the insurance company steps in and starts picking up the tab. Luckily, deductibles for dental insurance are much lower than they are for general medical insurance. Once you've met this amount, you should undergo any procedures that your dentist recommends before the end of the year in order to save money.
By waiting until 2021 to get that filling, crown, or other treatment you need, not only will you have to meet your deductible again, but you'll also be responsible for the full cost of the procedure.
Take advantage of your plan and maximize your dental insurance benefits now! By giving your teeth and gums the care they deserve, you'll have a healthier smile and a fuller wallet in 2021.
About the Author
Dr. Dhavalkumar Rana earned his doctorate from New York University's dental school almost a decade ago. At TrueCare Dentistry in Mesquite, TX, he advocates a strong preventive and conservative approach to dental care whenever possible. His practice is in-network with a long list of dental insurance providers, such as Aetna, Delta Dental, and Cigna. To learn how to make your dental care more affordable, you can contact his office at 469-399-7288.