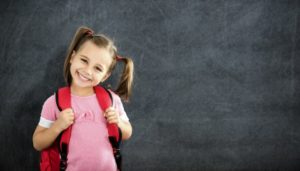 Pencils—check. Notebooks—check. Calculator—check. You do a lot to prepare your child for a successful school year. You buy school supplies, go to meet the teacher night, and pack lunch. But if you haven't taken them to see the children's dentist, they may not be fully ready for the classroom. Multiple studies have found that children who have poor dental health tend to have lower academic performance than those with healthy smiles. Here are some reasons why you should take care of this appointment sooner rather than later.
More Time in the Classroom
Most of the time, when you take your child to the dentist during the school year, you'll have to take them out of class. Although missing a little bit of school may not put your child behind significantly, they are not getting every opportunity to learn. Especially if your child has a problem and needs to be taken out of school multiple times to resolve it, they could miss important lessons or activities. Keeping them engaged in the classroom allows them to get dedicated instruction from their teacher and improves their chances of academic success.
Fewer Distractions, Less Pain
Staying focused for six hours a day can be challenging for any child, but adding tooth pain into the mix only makes it harder. If your child has a cavity, it can cause them discomfort and distract them from their studies in addition to depriving them of valuable time in the classroom. By taking them to see the dentist on a regular basis, you help reduce the likelihood of tooth decay and other infections interfering with their education.
More Confidence
With the prospect of meeting new classmates and learning new things hanging over their head, your child needs as much confidence as they can get before the first bell rings. They will face many challenges during the school year, and having a radiant, self-assured smile can go a long way to help them thrive. When they meet with a dentist, they can feel sure that their teeth are healthy and bright, giving them the confidence to speak up in social and academic situations.
Reinforcement of At-Home Hygiene Skills
During their appointment, your child can also learn from dental professionals who can teach them how to keep their teeth free from cavities and looking their best. The daily skills and habits they develop now will stay with them for their entire life well into adulthood.
As a concerned parent, you naturally want your child to excel, have plenty of good friends, and look forward to going to school every day. To help prepare them for whatever lies ahead, bring them to your dentist so that they can smile from their first day of school to the last.
About the Author
Dr. Dhavalkumar Rana has been practicing at TrueCare Dentistry for about a decade. Although he has the advanced training to treat dental emergencies and damage to teeth, he focuses on preventive care. He enjoys teaching his patients how to achieve and maintain a healthy smile. If you would like to schedule a checkup and cleaning appointment with Dr. Rana, you may contact his office through the website or by calling 469-399-7288.