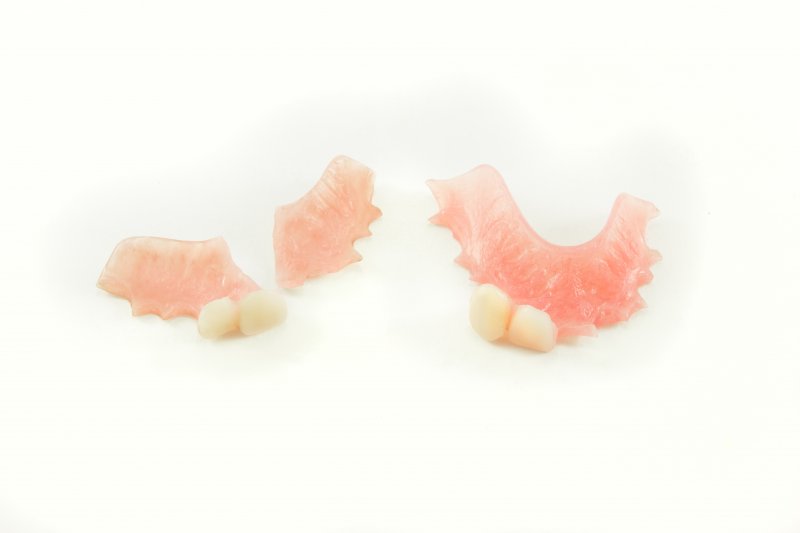 Dentures are one of the most popular options out there when it comes to missing teeth. In addition to being affordable, they are lifechanging for people who are missing most of or all of their teeth. However, just like natural teeth, dentures are not indestructible and can become damaged in certain circumstances. They may not be your natural teeth, but you need them to eat, speak and smile. Should you see your emergency dentist to have them repaired right away? Continue reading to learn more about how they can become damaged and what you should do if you find yourself with a broken denture.
How Do Dentures Break?
Even though dentures are strong, they can still become damaged. Here are some of the most common ways that this occurs:
Accident: If you become injured in one way or another due to a blow to the face, your dentures can become damaged. This can also occur if you accidently drop your dentures when taking them out or cleaning them.
Bone Loss: This doesn't necessarily break your dentures, but bone loss can cause them to fit improperly.
Improper Usage: Your dentures are made to help you smile, chew your food, and hold saliva in your mouth. If you're using them for other purposes, like opening bottles, ripping through packaging, or munching on ice, they can break.
Wear and Tear: Dentures are not made to last forever. If you have had the same ones for many years, they can become worn.
What Do You Do If You Have a Broken Denture?
This is not a life-threatening situation, but you certainly don't want to be going forward without having them repaired. You should still give your dentist a call to schedule an emergency appointment. Let them know what's going on, and they will get you into the office as soon as they can. This way, you can have the issues resolved early on.
You can find over-the-counter repair kits for dentures, but this isn't usually a good idea. Without proper knowledge, you could accidently end up damaging them even further, possibly to the point of no return. It is best to leave all the repairs to your dentist.
How Are Broken Dentures Resolved?
Here are some of the most common outcomes when a broken denture is taken to the dental office:
Reline: If dentures aren't fitting correctly, often as a result of bone loss, your dentist may suggest that you have them relined. This involves the reshaping of the underside of your denture so that it fits more comfortably on your gums.
Replace: When dentures are old and worn or the damage is beyond repair, your dentist may recommend that you have a new one made.
Dental Implants: If you dentist deems you to be a good candidate, they may suggest that you opt for a dental implant-retained denture instead. They offer greater stability, prevent bone loss, and are more comfortable.
Having a broken denture isn't something that you should put up with. By seeing your dentist as soon as you can, you can have the issue resolved in no time!
About the Author
Dr. Dhavalkumar Rana earned his dental doctorate from New York University and is committed to pursuing continuing education courses in order to keep his knowledge and skills sharp. Currently, he is an active member of the American Dental Association, Texas Dental Association, and the Dallas County Dental Association. If you have a broken denture, he would be happy to help. For more information or to schedule an appointment at his office in Mesquite, visit his website or call (469) 399-7288.